Interfaith Dinner: Tu B'Shevat Seder
Sun., Feb. 5, 5:30 pm

–

7:30 pm

MST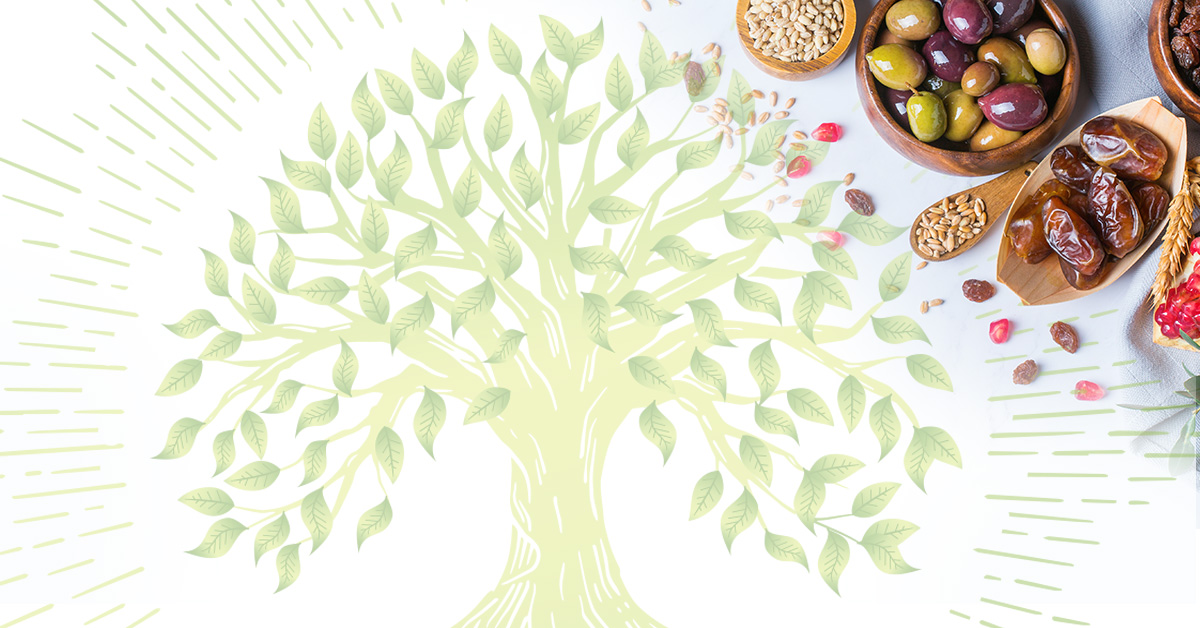 Tu B'Shevat Seder
Hosted by Kabbalah Experience and Zemirah Jazwierska
Celebrate a Tu B'Shevat Seder with us and our friends from Kabbalah Experience.
Tu B'Shevat is known as the Jewish "New Year for Trees." This celebration marks the beginning of spring as the trees emerge from their winter rest and start another fruit-bearing cycle. The Tu B'Shevat Seder originated among the 16th-century Kabbalists in Tzfat, Israel. Those mystics gathered on cold, dank, and dark evenings around tables covered with bread, fruit, nuts, drink, and candles.
Join together in community for a fun-filled, Sacred evening of blessings, live music, and inspirational interfaith readings from many diverse authors such as Buddhist monk, Pema Chodron, Rebbe Nachman of Breslov, and the Indigenous author, Robin Wall Kimmerer.
As Tu B'Shevat is an ecological holiday that reminds us of our connection to the Earth and our role as caretakers of our environment, the program includes beautiful spiritual processes to plant seeds of growth and awareness within your daily life. 
This meal involves eating foods such as nuts, berries, figs, grapes, apples, pears, avocados, dates, olives, and pomegranates which are native to the Holy Land. Delicious vegan vegetable soup and challah bread will also be served.  
This is a multi-generational, family-friendly event—children eat for free! Theme-related crafts will be available on every table. There will be nut-free tables available but please be mindful of sensitivities in that various nuts will be served within the room. 
ABOUT KABBALAH EXPERIENCE
Kabbalah Experience provides an open and inclusive learning community committed to encouraging individual and spiritual growth through the study and application of Kabbalah's insights into the parallels between physical and spiritual reality.
It is a place where you begin to understand and appreciate the soul awareness that connects all of created existence and to apply that understanding in your daily life. 
Learn more about Kabbalah Experience
here
.