Support is provided on a wide variety of topics such as health, relationships, anxiety, depression, grief, career, finances, racial challenges, LGBTQ+.
Our practitioners compassionately assist and encourage individuals wherever they are in life. No condition is too small to receive support and no dream is too big to be empowered.
The Prayer & Care Center is operating remotely by phone and Zoom. We are ready and available to support you with prayer or a one-on-one practitioner session.
Main Number: 303-232-8851 Email:
pcc@milehichurch.org
Bereavement Support: 720-974-2234 Please note: Voice messages are checked Mon. – Thurs. between 10 a.m. –  2 p.m.
Prayer is essential to the conscious well-being of the soul. Prayer has stimulated countless millions to higher thoughts and better lives. Pray is its own answer. Before our prayer is framed in word the possibility of its answer already exists.
Affirmative prayer is a bedrock of our teachings. Our licensed prayer practitioners offer prayers for any challenge.
Prayer Support and Requests:
720-974-2261
See our playlist of affirmative prayers on various topics from our ministers and practitioners. 
One-on-One
Support Session
A one-on-one support session is a sacred time to be heard, encouraged, and spiritually guided by a licensed prayer practitioner. No concern or challenge is too small such as health, relationships, anxiety, depression, grief, career, finances.
Fees are on a love offering basis.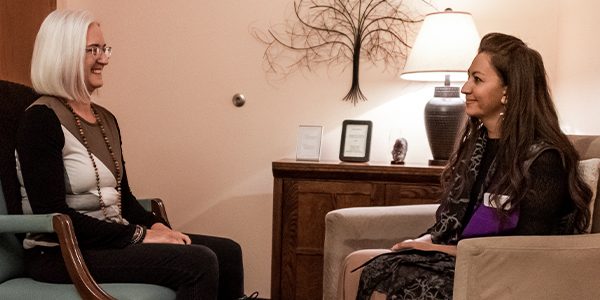 Our care team helps individuals navigate the most difficult transitions.